Glass onions Mourns Loss Of Ted Alfiere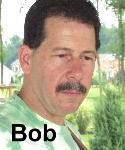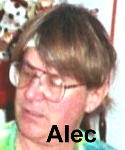 Unfortunately, bassist Paul Donahue had to leave Glass onions at the end of 2006 for personal reasons, following their gig at the California Brewhaus.
Glass onions was fortunate to find Ted Alfiere, a veteran bass guitarist and vocalist.
After only four practice sessions, Ted joined the group and performed with them at the Hilton Applefest in late September.
Sadly, Ted Alfiere passed away suddenly and unexpectedly, December 28, 2007. He will be missed.

BOB FISCHETTO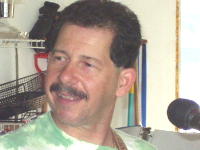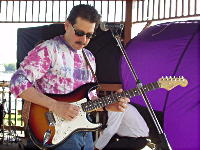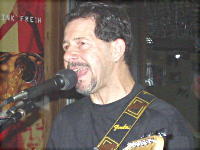 Born and raised on Long Island ("The Center Of The Universe"), Bob Fischetto's musical career began when he played clarinet in grammar school. But, as he got older, he recognized that a change was needed. According to Bob, "When I saw the Beatles come along, I realized that I couldn't get any girls playing the clarinet, so I switched to guitar."
After taking guitar lessons, he eventually taught himself to play keyboards, along with bass, banjo, and most other stringed instruments. His early music influences were the Beatles, Rolling Stones, then a bit later, Creedence Clearwater Revival, the Doors, and Jefferson Airplane.
In high school, Bob joined his first rock and roll band, "Sand" - the name was a bit misleading - no Beach Boys or Jan & Dean songs, but mainly those of Led Zeppelin and Jethro Tull.
He also did studio work in New York City, some church-related, and partnered with two other musicians to record a disco tune, "The Gas Line" (inspired by the energy crisis of the mid-70s). At that time, they were offered a record contract with CBS, "but they wanted complete control, so we passed."
Bob attended Boston University, and did post-graduate work at Hofstra and the University of Arizona, before moving on to the Illinois College of Optometry. Bob took flying lessons while at Arizona, but moved away before he could take a checkride to get his pilot's license. He started a three-piece band in the Chicago area called "Wooden Nickel", which featured songs from Neil Young, Dan Fogelberg, CCR, and James Taylor.
Then came a 15-year hiatus from playing in organized bands. After he moved from New Jersey to Rochester with his wife and two daughters, Bob saw an ad for a lead guitarist/vocalist and joined Glass onions in the spring of 2004. The British Invasion repertoire of Glass onions has given him a chance to return to his musical roots. "I hope we continue to grow together musically as a group and have fun," says Bob.
His other interests include tennis and following the New York Yankees and Jets. In keeping with his musical re-birth, Bob has thrown away his belt and grown a goatee.


ALEC CUDDEBACK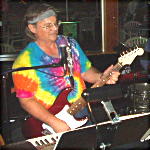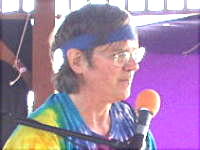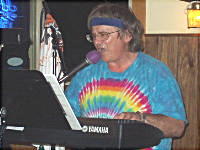 It seems as if the founder of Glass onions, Alec Cuddeback, has come full circle, starting as an opera singer, turning to screenwriting, becoming a songwriter, then a rock singer, and finally a part-time opera singer. "Most kids have the popular songs of the day running through their heads. It was the same with me, only I had some original melodies in my brain as well. It was more of an annoyance than anything else, so I learned to suppress them. Now, I'm encouraging them."
In 4th grade, his elementary school music teacher saw some promise in Alec, and urged him to take piano lessons. However, after about 18 months, he gave it up. Then, in high school, while goofing around playing golf with a friend, he discovered he had a decent tenor voice. "There was a strange connection," says Alec. "I was the manager of the varsity football team, and one of the coaches also coached golf and was the chorus director. So, I got recruited into chorus." Alec made All-State chorus his senior year.
While at Indiana University, Alec took some electives from the school of music and sang in the chorus for two operas. He contemplating getting a second degree in music, but decided to pursue an M.S. in mass communication at Syracuse.
After stints working in Mississippi and upstate New York, he moved to Los Angeles, where he occasionally sang at local showcases. He wrote for Jerry Lewis, the tv series "Grizzly Adams", and for one of the producers of "The Neverending Story". In the middle of this last assignment, he was teamed with composer-conductor Eberhard Schoener, and wrote librettos for two original operas, which were recorded on BMG Records. It was also during this period that he and his girlfriend, Pat Larson, sat in on a rehearsal of the smooth jazz group, The Rippingtons.
According to Alec, "Something must have clicked on in my brain, because the next morning I woke up with two songs in my head, complete with lyrics." He continued to generate more songs, and eventually Glass onions was born.
A few years ago, he started playing keyboard as well as guitar. The ultimate goal for Glass onions? "Playing out more, of course. Writing more songs. Maybe recording another cd some day. And having fun."
Yes, strange as it seems, Alec also sings OPERA!
In 2003, he joined eleven other local singers and has performed annually for the Ontario County Arts Council's "Spaghetti Opera".

Click here to see photo coverage and hear his "live" performances.

His favorite rock groups are the Beatles, Moody Blues, and most of the British Invasion era bands. He's also an avid fan of the Cleveland Browns and Los Angeles Dodgers.

Click here for samples of Alec's screenplays


TED ALFIERE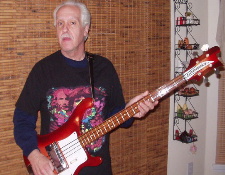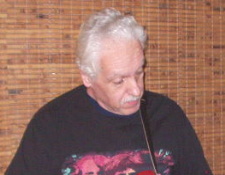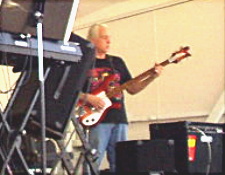 After losing bassist Paul Donahue, Glass onions spent the first half of 2007 looking for a replacement.
Luckily, drummer John Borelli thought of his long-time friend, Ted Alfiere. John and Ted played in a "Beatles" band in their younger days.
Ted came to a practice, fit right in with everyone, and soon became the newest member of Glass onions.
Ted was a veteran of many bands throughout his career, and Glass onions was delighted to welcome him into the group. They planned to incorporate Ted's voice as well as his prowess at bass guitar into their songs.
His untimely death has left all of us saddened and shocked.


JOHN BORELLI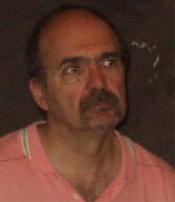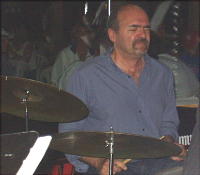 Rochester resident John Borelli plays drums with several bands, and recently added Glass onions to his resume. Their British Invasion style is his favorite type of rock music.
John was a long-time friend of bassist Ted Alfiere. The two performed in a Beatles band many years ago.
John has a huge collection of music memorabilia, especially vinyl LPs. Of course, he concentrates mainly on music and bands of the 60s and 70s, especially the British Invasion era. His easy-going manner and extensive knowledge of music is invaluable to the rest of the group. If you name a pop-rock song between 1956 - 1980, the chances are pretty good John has played it or is very familiar with the drum beat.



Order the Glass onions cd now!!!